SAMSUNG VACCUM 2000W (SC4570)
$130.00 (-35%)
| | |
| --- | --- |
| BRAND | SAMSUNG |
| MODEL NO | VCC4570S3K |
|  COLOR | BLACK |
| CAPACITY | 1.3 L |
| POWER | 2000 W |
Two Chambers, Double the Clean.
Samsung's unique Twin Chamber System TM divides the normal dust chamber into two compartments, allowing for improved cleaning and longer lasting power. As the powerful suction circulates dust particles through the cyclonic air path of the inner chamber, the dirt and debris are separated from the air. As a result, the larger dust particles are filtered into the outer chamber until you're ready to dispose of them. Which also means Samsung's Twin Chamber vacuums don't require wasteful, messy, and costly replacement bags.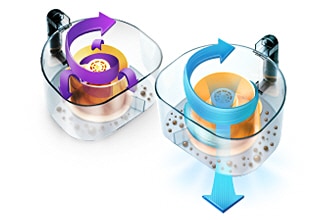 Economic and effortless
One big problem of conventional vacuum cleaner with dust bag is that the user should keep buying new dust bags to change. But Twin Chamber System™ makes you don't need to spend extra effort to find and buy the right dust bags for your vacuum cleaner anymore
Breathe easy. Literally.
Samsung uses HEPA filtration to ensure the cleanest exhaust when you vacuum. By catching micro particles such as dust and other allergens like pollen and mold, HEPA filters deliver a much cleaner and healthier environment. In fact, the exhaust air quality and emission ability of our HEPA filters has been certified by the SLG, the Germany's highly respected testing and certification institute. And some of our house mite and allergen filtration has been certified.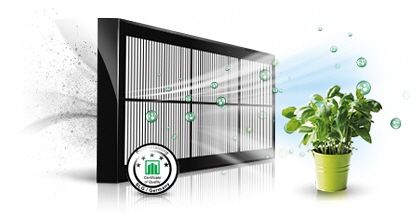 Three simple steps are all you need.
Emptying the bin after vacuuming can be the least pleasant part of your cleanup. Not with Samsung's Easy-to-Empty dust bins. Three simple steps are all it take to finish the job. Just press a button, pull out the dust bin, and pour with a simple flick of your wrist. No hassle, no spills, just a cleaner room made easy.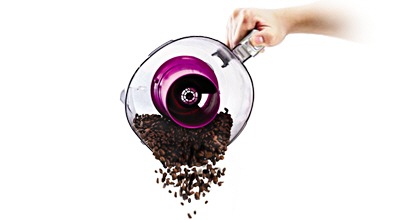 Specifications
Specifications Detail
Dust Collection
Bag

Bagless

Dust Capacity

1.3
Performance
Max Consumption Power

2000

Suction Power

370

Noise Level

82
Brush
Additional BrushLinen

– Additional Brush > Linen : [No]- Additional Brush > Linen : [No]

Power Pet Plus

no

Floor Polisher

no

Parquet Specialist

no

Others

NA

MainSmart

no

2-Step

yes

Universal

no
Filter
Pre-MotorMicro

foam

ExhaustMicro

Micro
Basic Feature
Filter CheckElectronic

no

PipeTelescopic AL

no

Telescopic Steel

– Pipe > 2-Piece : [No]- Pipe > Steel Telescopic : [Yes]

Power ControlBody Variable

no

Handle Control

– Power Control > IR Handle Control : [No]- Power Control > Slide Handle Control : [No]

Cleaning Width

260

Power Cord Length

6

Action Radius

9.2

360 Swivel Hose

no

Auto Cord Rewinder

yes

Rubber Wheel

no

Furniture Guard

no
Accessory
Cyclone Filter

no

Crevice

yes

Dusting

yes

Upholstery

no

Elbow Connection

no

Others

– Accessory > Others : [N/A]- Features > Others : [N/A]
Special Feature
Silver Nano

no

Digital Signal

no

LED Display

no

Auto Mode

no

Bionizer™

no

UV Lamp

no
Logistic Specification
Loading Quantity20ft

580 / 1220

WeightNet

4.3

Package

6.8

DimensionNet (WxHxD)

280 x 238 x 395

Gross (WxHxD)

310 x 316 x 502